Roland Garros, Final Preview
[1] Simona Halep (No.1) vs [10] Sloane Stephens (No.10)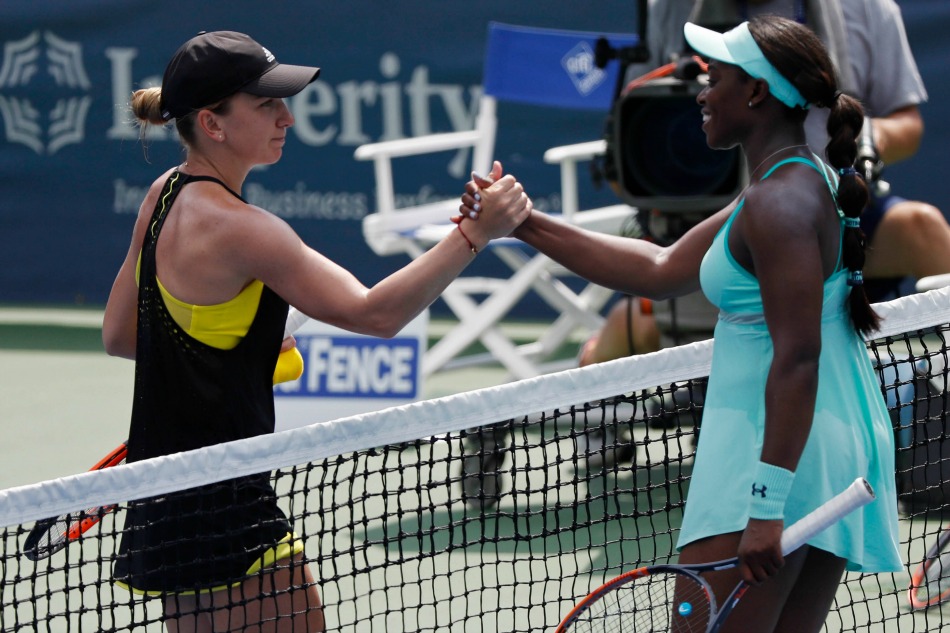 Halep is once again one match away from her maiden Grand Slam title after a peak performance against Garbiñe Muguruza in the semifinals. Things looked bleak for Halep prior to the semis – in their past encounter, Muguruza won 6-1 6-0, and the Spaniard had looked really in-form throughout the fortnight. However Halep executed a peak gameplan by directing most of the traffic to Muguruza's leaky forehand, maintaining supreme depth on her groundstrokes and coming forward when she had the chance to do so. On the other hand, Muguruza's groundstrokes lacked consistency, net charges were mostly unconvincing, and the serve was not working well (she seemed to struggle with the ball toss due to the sunlight).
Halep quickly took the first set 6-1, but soon started to tighten up as Muguruza grabbed an early break in the second set. However she wasn't able to maintain that momentum as Halep continued to bring back one extra ball and come through in the longer rallies. At 6-1 4-4 on the Halep serve, the pair played an exhausting 15+ minute game with over 7 deuces. Once again it was Halep applying the pressure, winning the longer rallies, and Muguruza wasn't able to hold serve in the next game to give Halep the victory. This was a very encouraging performance from Halep who didn't back off during the crucial moments, and still continued to attack even though she made a slew of errors at times.
While Halep did great in the semis, her opponent for the final, Stephens, did equally well too. Stephens defeated close friend Madison Keys, 6-4 6-4 in a match where she was in control from start to finish. Stephens has been so solid throughout the whole tournament – other than a 4-6 6-1 8-6 tussle against Camila Giorgi, her other opponents have been unable to penetrate the stunning defensive skills of the American. With this run in Paris, Stephens will climb six spots in the rankings to sit at a career-high ranking of No.4. And she has no points to defend on the grass…
Stat: Both players have completely different records in finals. Sloane has a 6-0 win-loss record in finals, while Simona is 16-14; she has lost her last six of seven finals.
Read this article for some amazing stats!
Head to head: Halep leads the head to head 5-2, and has won their past four meetings, including a 6-2 6-1 demolition in their most recent meeting in Cincinnati last year. Halep has won both encounters on clay, and Stephens' last win over the Romanian came in 2013.
Thoughts: I expect nothing but an exhausting three-setter! Both players have similar counter-punching gamestyles – while Stephens has slightly stronger groundstrokes, Halep is the slightly more controlled and consistent player. Halep has had a more challenging route to this stage and having met a variety of players fortnight, she should be ready for whatever Stephens throws at her. The only thing I'm worried for Halep is the nerves, but I think it's time for her to shine…
Final Prediction: Simona Halep d. Sloane Stephens in three sets
Thanks for reading! Roland Garros predictions can be found here!